We plan on making your property substantially more appealing for buyers. Ferris & Co have found another way to put you, the client, at the very top of our priority list. Your property will sell faster and find more informed buyers with our most recent offering…
A new way to sell!
We are now providing free virtual tours for your property! On top of the robust marketing we already offer, this development is a great asset to any property for sale, and provides another strong impetus for prospective buyers. As you'll see in a second, there are great benefits to virtual tours that demonstrably improve the chances of your property being sold. 
This is one of the many ways Ferris & Co have adapted to the inconveniences of the past year, in order to make sure that your properties don't suffer. From the 'Dollhouse' view, to fully immersive 3D exploration (as below), these virtual tours offer everything from the convenience of your laptop!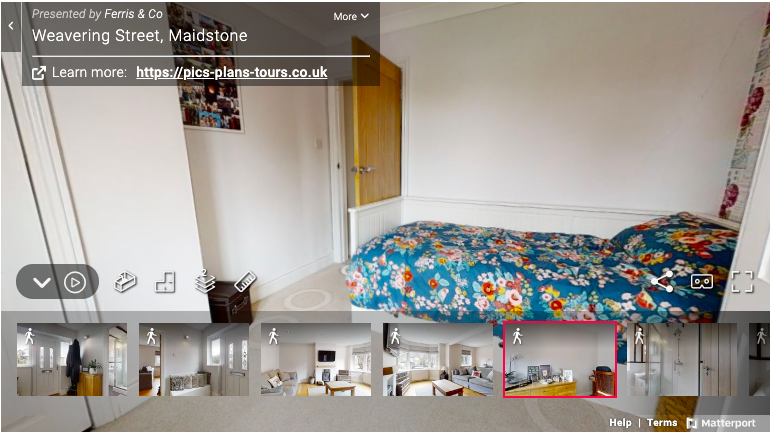 More informed buyers 
The free virtual property tours that Ferris & Co are offering help to encourage more informed buyers for your property! With the option for potential buyers to really engage with the property, Ferris & Co will be offering you a more efficient and effective route to discovering your ideal buyers. With features like 'Measurement Mode', which gives scale measurement of any aspect of the property, prospective buyers can gain a far truer understanding of the property they are browsing!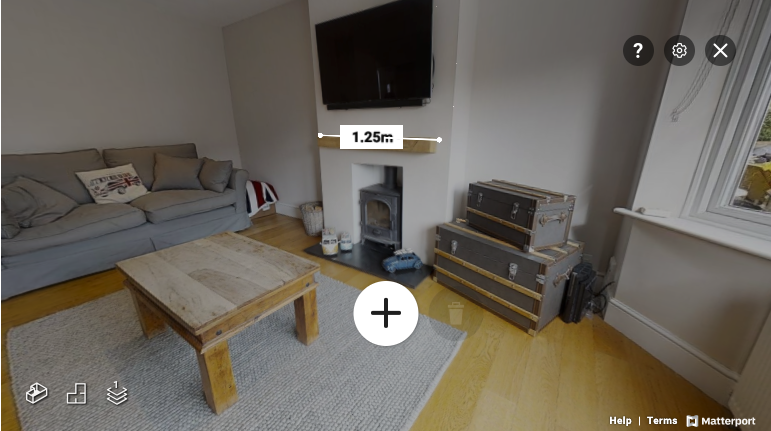 It is estimated that potential buyers spend 5-10 times longer on a property website that utilises virtual tours, which means they are developing a more sustained interest in your property. On top of this, virtual tours reduce wasted viewings by 40%! You will be shocked at how effectively virtual property tours streamline your selling process - and it doesn't end there! 
Expands potential buyer access to your property
Do you want your property to engage more with those outside of Kent? Another way that virtual tours benefit your property is in their utility for prospective buyers that are not local. This is particularly invaluable under the current national restrictions, which has made travel and in-person tours that bit harder. 
Ultimately, virtual tours greatly expand the reach of the properties we sell: it has been determined that online real estate listings get 87% more views when they offer a virtual tour. We are widening the net of buyers you can appeal to, while making your life easier in the process.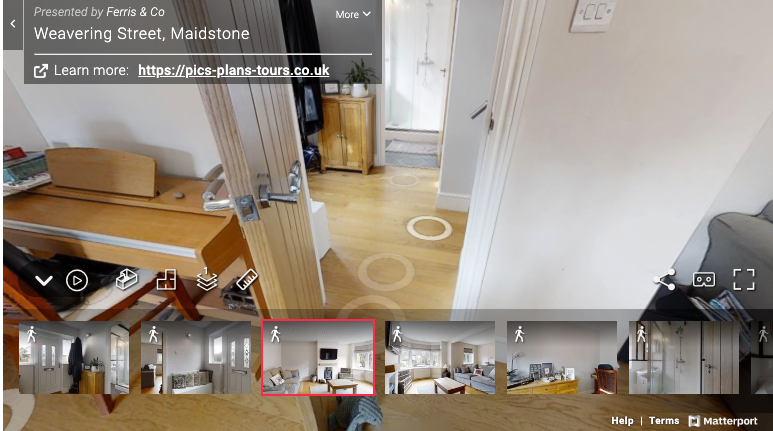 A promise for the future
As you can see, experts believe that virtual property tours are guaranteed to help your property sell, and Ferris & Co promise to assure this. Industry experts project that virtual tours have a big part to play in the future of the property market - as always, Ferris & Co is eager to adapt to these developments. 
This is just another way that Ferris & Co continues to pledge its first class service to all of our vendors, and to make sure you excel in these unpredictable times.