It's a new year, which is as good an excuse as any to make some changes to your home interiors! And with the enforced lockdown, we've all the more reason to be turning inward and thinking about how we can improve our immediate surroundings - redecorating and redesigning can be a positive and mentally fulfilling way to mark new beginnings! So, Ferris & Co have compiled a list of likely interior design trends for the coming year!
Cottagecore 
If you're anywhere on social media, you may have had the term 'cottagecore'. It denotes the rural, the rustic, and the natural, and is all about comfort. A perfect trend to embrace during the lockdown, cottagecore helps to bring the outdoors inside with dried plants and floral prints. Think lots of blankets, antique rugs, muted tones, and vintage quirks in every corner. It's a trend that's been gaining momentum, and Ferris & Co believe it's going to continue to have its moment in 2021.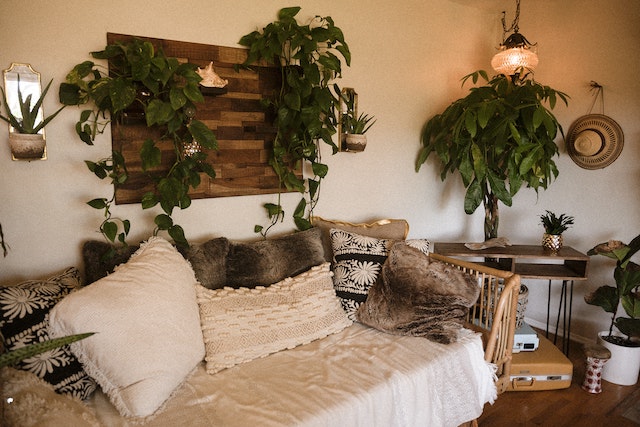 Warm tones
2021 is the year for warm colours and mellow tones - especially during the first few winter months. Dark colours like grey and navy are a perfectly cosy accompaniment to the frosty weather, and also help fill a room out. Deep greens, for example, add a natural and earthy dimension to your interiors, and are yet again a nifty way to bring a sense of the outdoors into your own home. 
Across the interior design world warmer shades are being embraced as a move away from colder greys, and we will likely see this right through to the summer. These same dark greens - as well as burnt oranges - are an ideal complement for the sunnier months. So, stay ahead of the curve and get thinking about these big 2021 trends!
Embracing the traditional 
These burnt oranges in particular are going to appear as part of another ever-burgeoning trend, which revolves around nostalgia. Unsurprisingly, we're harking back to the past to get us through the present, and mid-century chic may play a part in sustaining this interest. And while many think that this craze in particular is fading, the general appetite for antique and vintage aesthetic is not. It is a look about contrasts more than assimilation, and creates its coherence through the collective dazzle of feature pieces of furniture.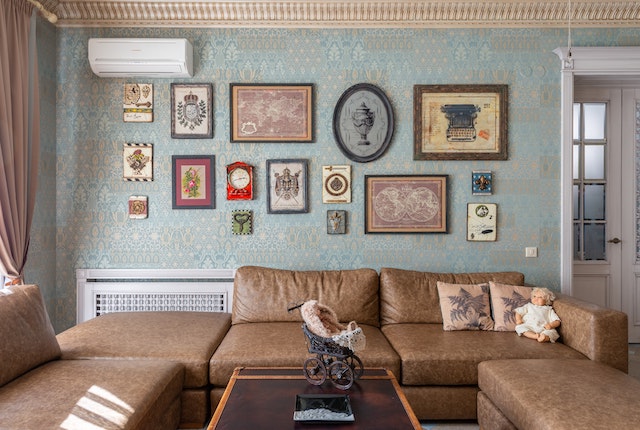 Sustainability, and growing beyond 'trends' 
As we move into 2021, we will start to see people wrestling with the necessary trade-off between design and sustainability. Although we love to follow trends and watch people find inventive ways to present their properties, people will begin to prioritise the environment over fashion in larger numbers. A vintage look, for example, can by all means be sustainable with its focus on repurposed items. 
This is not to say that we stop caring about what our homes look like, but instead that we rethink our approach to interior design, which will help us all achieve a better sense of balance and perspective. Out of necessity as much as style, Ferris & Co believe this is the only way forward in 2021. 
Minimalism & Modular Design
With this in mind, we believe we will see a continuation of both minimalist and modular design. Many people predict that open spaces with few furniture items will dominate popular interior design in 2021 - not only does this create an expansive and spacious feel while we're all stuck indoors, but it encourages us to only buy that which is necessary.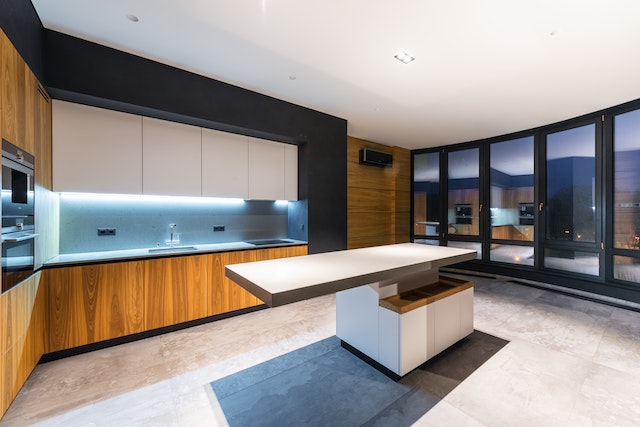 A subset of this is modular interior design, which lets you take advantage of the space you have. Carefully placed sofas and space-saving partitions help you to design your rooms more economically, in a way that prioritises multi-functionality and, ultimately, sustainability. 
So, internalise these 2021 trends, and go forth to consider the best way to improve your property in the coming year!