During the pandemic, we've all had to consider working from home more than we could have ever imagined. With the spread of COVID-19 not letting up, finding a functional work space at home is vital as we move into winter. At Ferris & Co, we really believe you can still be productive and diligent while you work from home, and we believe any property can be reworked to find a home work space! Creating a healthy and productive work space at home is not as hard as you think - sit back, grab a cuppa, and follow these 4 easy steps! 
Don't work in bed!
First things first, you need to find an area where you'd like to work. Ideally, we recommend this is kept separate to your bedroom, or rooms you tend to relax in. It is better both for your productivity and mental health to divorce your work spaces from your leisure spaces - it's easier than ever to watch Netflix while you work, and harder than ever to resist the temptation! So don't set yourself up in your bed or on the sofa; try to invest in a desk, a chair, and potentially a monitor.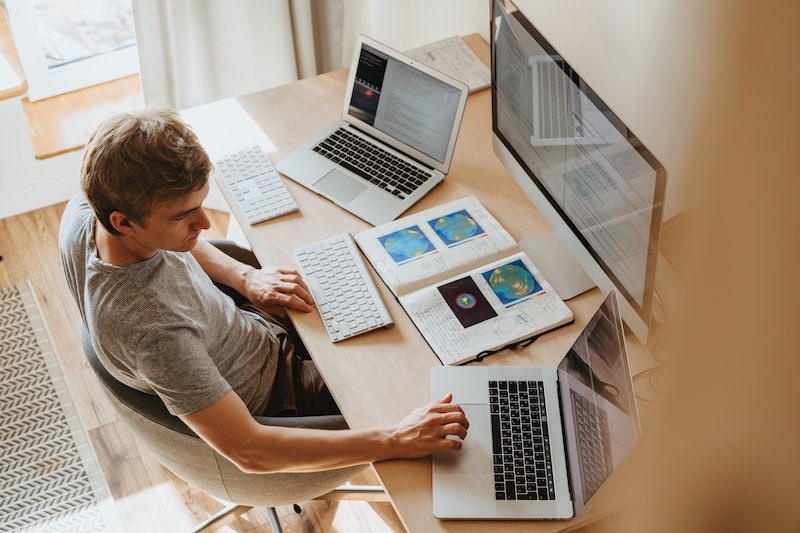 Create the right environment
Not everyone has rooms to spare, however, and that's okay! You'll be surprised how much space you can create in a garage, shed, or even a wide hallway. Keeping spaces separate does not need to involve an entirely different room - ultimately, it's all about the environment you create. Find a corner of your kitchen or dining area, for example, set up a small desk, find a spare chair, make sure you're near plug sockets, and you're already halfway there! Likewise, try and find a space that's well-lit and well-ventilated. Try to place a desk in front of or next to a window, and, of course, not too far from the wifi router! 
The key is keeping definitive boundaries between your work from home space, and your home life. Strategically place items to separate the two, like a storage basket or a standing plant. Or, if you can afford it, a room divider. Organise your stationary and documents, and make sure the menu from your local Indian takeaway doesn't get mixed in with your business paperwork! The clearer boundaries you create for your work space, the more productive you'll be.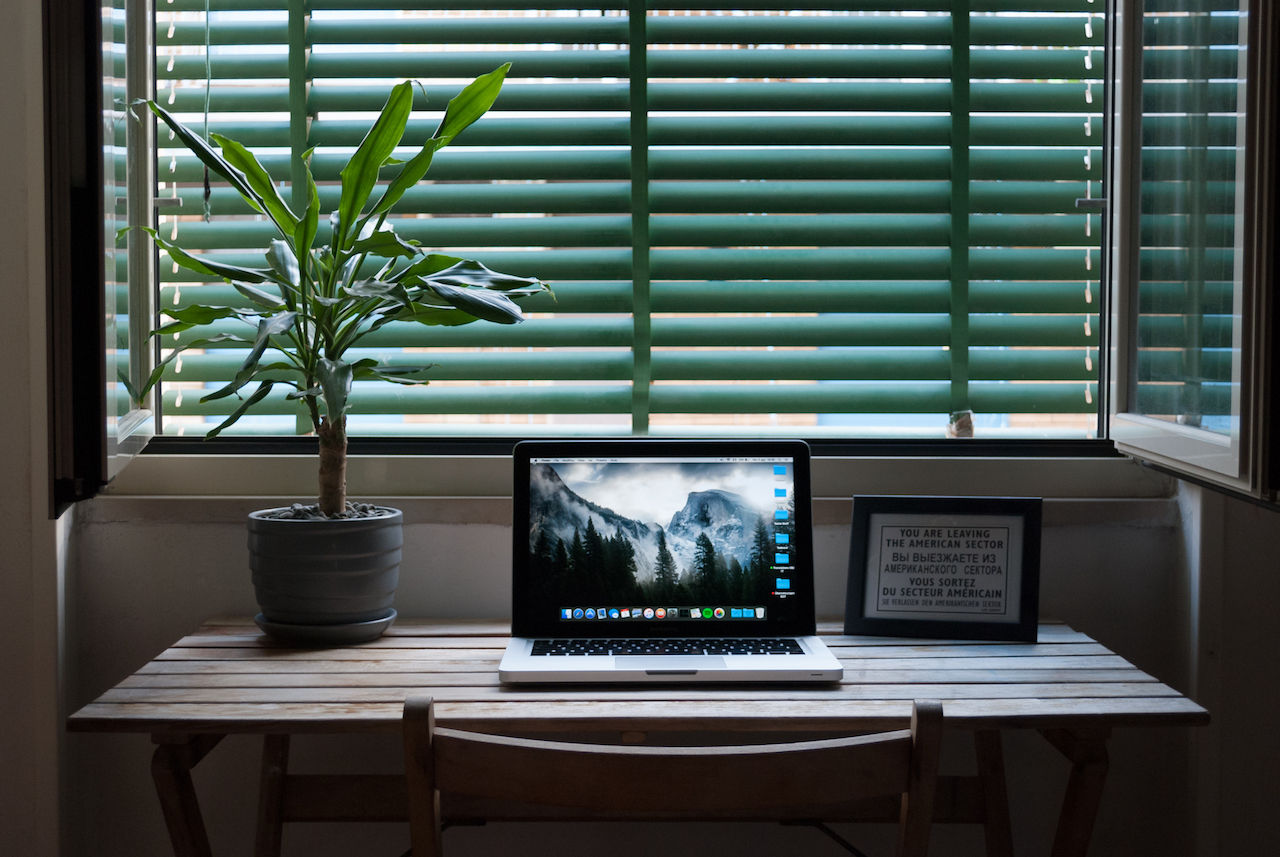 Design a routine
When it comes to working from home effectively, time is as important as space. If your working day isn't already dictated by meetings and appointments, create for yourself a clear schedule, where you recreate a regular office day as much as possible. Plan sensible lunch and drink breaks, arrange time to get fresh air, and make sure you leave time to get out of your pyjamas every morning!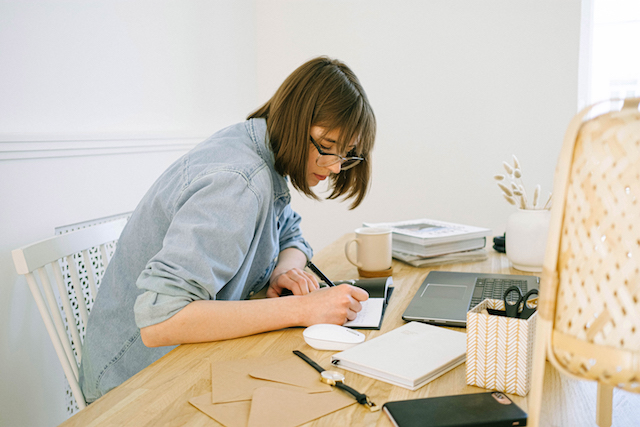 Make the space pleasant
And, finally, keep things fun and interesting! While focusing on productivity may feel like the priority, your work-from-home area needs to be a space that takes your mental health into account. Reduce stress by surrounding yourself with things that bring you joy and comfort: whether it's a framed picture of loved ones, a bright houseplant, a scented candle, a stress toy, or a poster of your favourite band. There's a fine line between comfort and distraction, but establishing that middle ground is key to an optimal work from home space. 
Beyond everything else, communicate with your family, your workplace, and your own state of mind. Let your colleagues know how you're doing, make sure your family knows when to not disturb you, remember to take time to switch off and check up on yourself. With these tips, Ferris & Co believes you can adapt any property to include a work from home space! Difficult times call for creative measures.